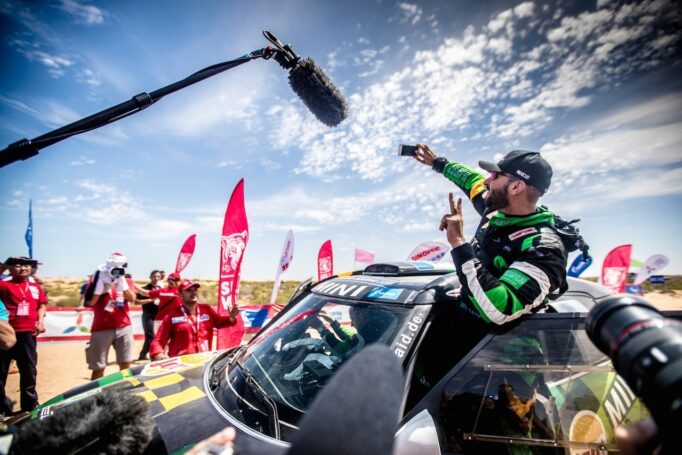 Al Rajhi Powered his second stage victory on Silkway 2016
Yazeed Al-Rahji powered to his second stage victory of the Silky Rally to end the race on a high and secure second position in the overall standings.
Stage 14 saw the drivers head from Wuhai to Hohhoto in what was the last timed stage of the rally, and Yazeed and co-driver Timo Gottschalk perfectly navigated their way through the dunes to bring the MINI home in first place, sealing overall second place in the standings and ending on a high.
With just a ceremonial drive to Beijing to come, Yazeed is really pleased with how the rally has gone, he said: "It's been good, this is a very long race, the longest in the world, but we have enjoyed it a lot and got a very good result.
"The team and my co-driver Timo were great, he helped us a lot because some places were very difficult to navigate and it's so hard to push with all these top drivers and not make any mistakes. The first week was nice, but the second week was much more difficult and the hardest thing for me was not knowing what to expect as it was the first time for me at this race.
"The main thing is that we were on the podium, we made no mistakes and that's important. Okay, we had some bad luck but we are in second position and that is a great result for the whole team. We look forward to coming back next year because it's a race we enjoyed a lot."
Tomorrow the cars will drive 500km to Beijing for the prize-giving ceremony, and then thought will turn straight to Finland for the next round of the WRC championship!