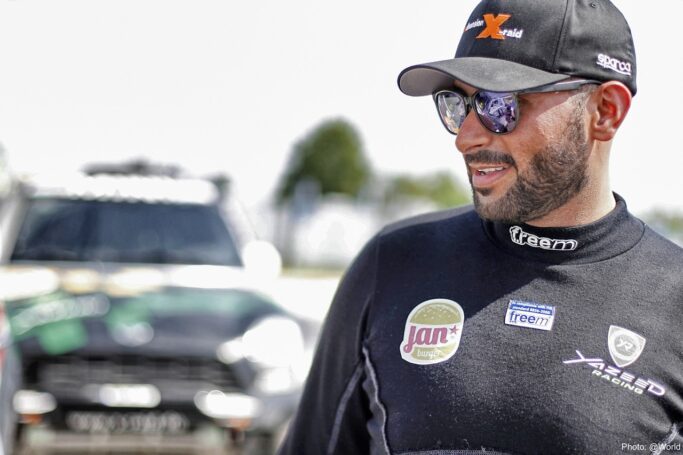 Bad luck denied Yazeed Al-Rahji to win his second Italian Baja
A series of bad luck denied Yazeed Al-Rahji the chance to win his second Italian Baja title, finishing in overall sixth place after a tough last day.
Yazeed had a great first two days and went into Sunday knowing that he had a good chance of victory, but those hopes disappeared when he suffered two separate punctures and then stopped to help X-Raid MINI team-mate Bryce Menzies.
The first stage was tough with extremely slippy conditions making it difficult for the cars to get grip, and Yazeed lost a few minutes when he ended up in a ditch, and then in Stage Two he got the punctures and then helped Menzies, who passed Yazeed when he was repairing the tyres. Menzies became stuck in the mud and Yazeed stopped to help get him out, losing another 10 minutes to his time.
Without the bad luck he would've definitely have been in the mix for victory, but it was a positive race nonetheless; "We had some really bad luck, first with the punctures and then when we stopped to help our teammate. He took a really fast corner and got stuck so we lost 10 minutes there, it was a hard day.
"Overall we are still really happy, because we learned a lot about the car and about the technical side. Okay, it wasn't easy at all but we have to look at the positives and we fought to the end. We will work even harder and look to the next races now."