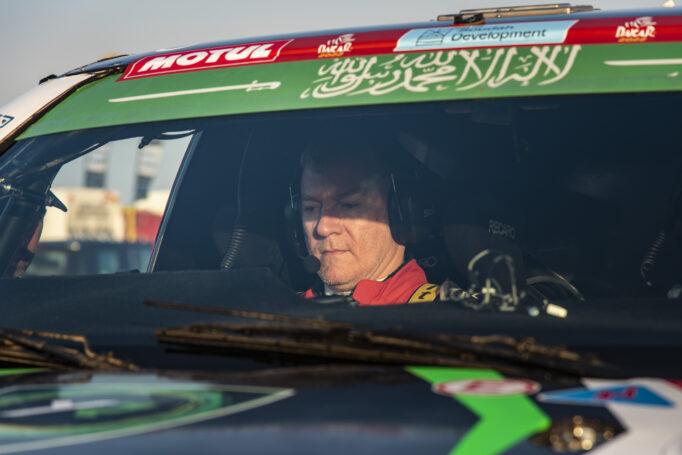 Michael Orr will Miss Abu Dhabi Desert Challange due to a positive COVID-19 test
Riyadh – Yazeed Racing Team regrets to inform you that our Co-Driver Michael Orr has been tested positive for Covid-19 and will miss the upcoming rally event with Yazeed Al Rajhi in Abu Dhabi Desert Challenge.
Michael is having very mild symptoms but he is otherwise doing fine and fit. He is isolated at home in accordance with Covid-19 protocols and public health authority guidelines.
The whole team from us and Overdrive Racing wish him good health and a swift recovery.


Michael Orr: "I've been sick for some days but I feel better now, and when I did the test again it's still positive so I have to miss Abu Dhabi Rally. My symptoms are very mild and nothing to worry about. I'm just upset that I can't be next to Yazeed in the second round of the World Rally Raid Champion this weekend in Abu Dhabi"


However, Dirk von Zitzewitz will take the place of Michael Orr who tested positive to Covid-19.

Dirk von Zitzewitz: "I'm very sorry to hear that Michael has been tested positive to covid-19 and I wish him a speedy recovery."

"I'm excited for another action with Yazeed and I wish the best of luck for the team"

Zitzewitz has been the reserve co-driver of Yazeed Racing and has co-driven Yazeed Al Rajhi on diffrent occations in 2019 and 2020. The last time Zitzewitz has replaced Orr for two rallies only was in 2021 when Orr had to complete his recovery from Sharqiyah's accident in March 2021.
He will be ready for a new adventure and more action to give his best for the team.