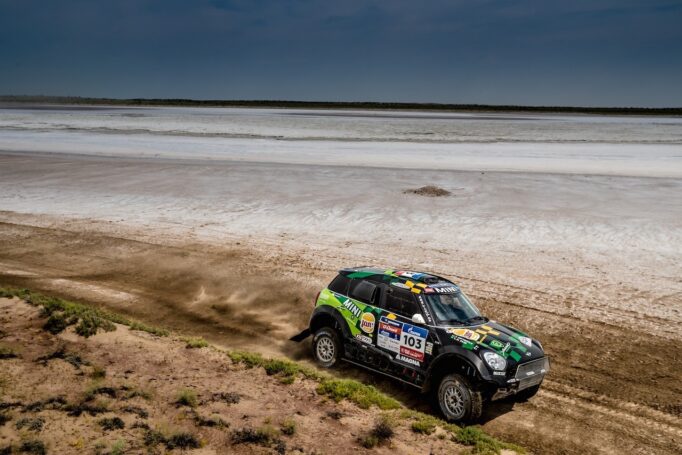 Rally Silkway – Stage 6
Yazeed Al-Rahji is on the coctails of the leaders at the Silk Way Rally as he goes into Friday's rest day in fourth position.
It's been a tough rally so far with weather conditions making it impossible to predict the terrain and the course presenting various different challenges, but Yazeed has battled hard to put himself in a great position at the end of Week One.
Leaving from Moscow and going into Kazakhstan, the drivers have stopped in Almaty where they have their rest day, and then they'll get their first taste of China as they cross the border into Bortala.
After a strong first week, Yazeed was frustrated with some bad luck today; "Today was a bit of an unlucky day because all of the cars at the front were slower than the cars of the back. Today we had to be careful with the roadbook, and we saw Despres slowed down in front of us and we lost some time with that so it was some bad luck. The guy who won today started in 29th position so it shows what happened.
"Overall we are in fourth place and second is just four minutes and 50 seconds in front of us and that isn't too much time. It's been a good race so far we have been a bit unlucky though and if the bad luck stops then for sure we have a chance to finish with a really good result."
Tomorrow the drivers can take a break before it's off to China on Saturday for the next leg of this epic rally!