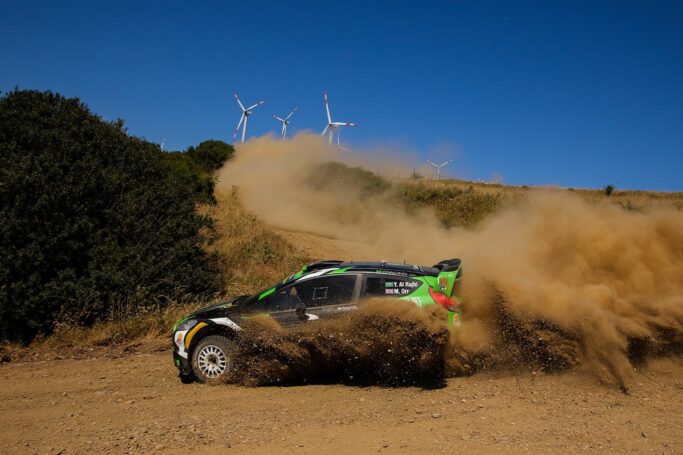 Yazeed Al Rahji is set to tackle his third WRC race in RALLY ITALIA SARDEGNA 2016
Yazeed AlRahji is set to tackle his third WRC race of 2016 this week when he takes on the rocky roads of the Rally Italia Sardegna.
Yazeed and co-driver Michael Orr will have almost 1300km to contend with over 19 gruelling stages that will test both men and machine, with official testing now complete and the first stage beginning on Thursday (June 9).
The team is hoping to pick up where they left off last time round, where Yazeed guided his Ford Fiesta RS to an 11thplace finish, and even score a better result as he continues to get used to the car.
It's a testing rally that pushes drivers to the limit, but Yazeed is hoping that his extra time in the new car will help the team achieve a strong result.
"Tomorrow is the first day and it's only the second round for me on the gravel in the WRC car, so we have been testing to try and get some experience in the car,' he said.
"Of course the most important thing is that we get a good result and we'll be pushing very hard, but we want to get some more experience in the car as well. It is going to be a tough rally but we are all looking forward to it."
The action kicks off with a 2km special stage on Thursday night before things start to get really tough on Friday, with eight stages. It's Saturday that will provide the team with the biggest test, though, as they will race in six stages totaling almost 180km through some rocky terrain.
You can keep up to date with how Yazeed is getting on live here; http://www.wrc.com/en/wrc/live/itinerary/page/65-294-59-2605-.html and make sure to follow us on social media for the latest news, views, and images.