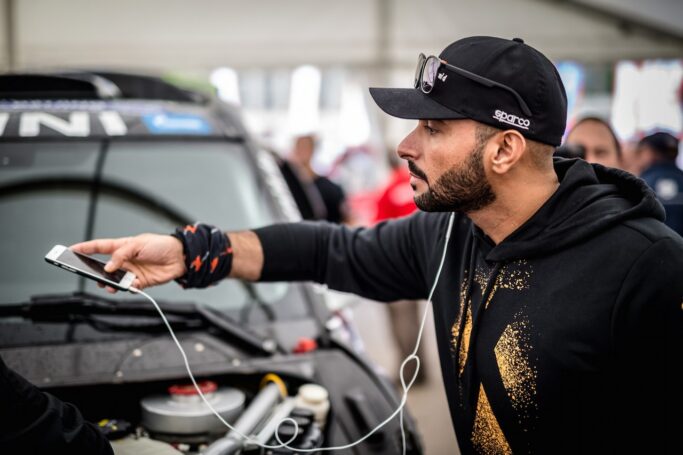 Yazeed Al Rajhi gets ready for Silkway (Moscow – Beijing) 2016
Yazeed Al-Rahji is getting ready to take on one of the longest Rally's of the year as he drives his MINI in the 2016 Silk Way Rally.
The Rally lasts for 16 days and takes in three countries, starting in Russia and finishing in China, going through Kazakhstan in between, and the drivers will cover 10,700km across a range of different terrains.
It is Yazeed's first time at the Rally and he's excited to get started, he said; "It's a very long Rally and it won't be easy because there are some really good drivers here, but we will try our best.
"I'm excited, we have three countries and we don't know what the conditions will be. We don't know when the rain will come, which will make it slippy and muddy, and we've heard the dunes in China are big but we don't know how big until we get there!
"It's going to be tough and it's a long race, we'll be pushing from the start and try not to make any mistakes and have any trouble, and then we will see what happens at the end of the race – hopefully a good result!"
There are 15 legs in the race with one rest day halfway through, and the longest stage will see the drivers cover 900km, with the shortest stage being the final one in Beijing on July 24. It's going to be a big test for the drivers, physically and mentally, with unpredictable conditions meaning it's going to be an exciting race.
We will keep you updated with Yazeed's progress throughout the Rally, and make sure you follow @YazeedRacing on social media to see how the team is doing!